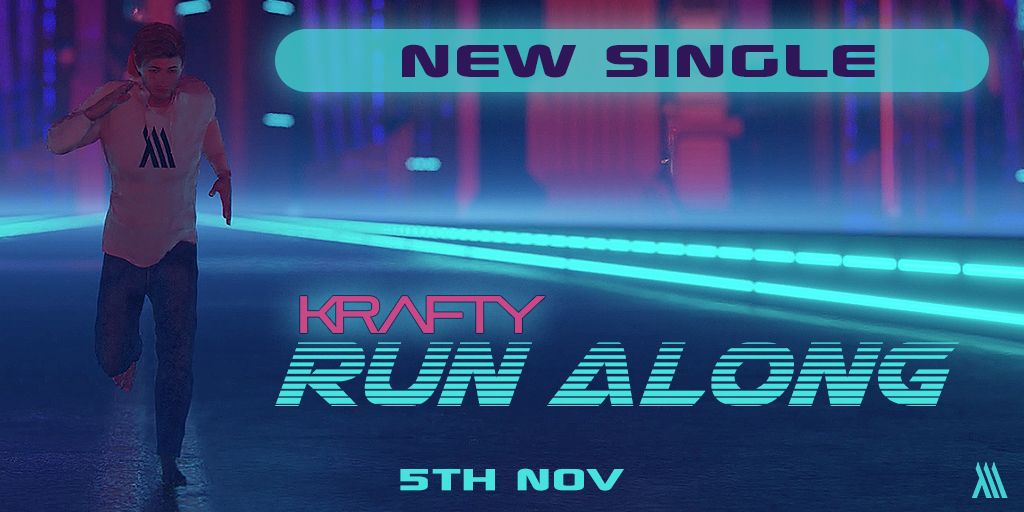 RUN ALONG  
The brand new single from rapper and producer Krafty!  
Riding the coattails of his mildly successful 'Bread Crumbs' single, Krafty is set to drop another absolute banger on the world. His upcoming single Run Along features infectious synth melodies and marimba VST's that run throughout the track, giving an almost Steve Mac/Shellback vibe to the banger.   
The song is of course produced by Krafty himself and he really steps up the production with this new cut, the bass on the chorus driving the melodic vocals with almost an element of haste to the build.   
'Run Along' is the second single to be released from the upcoming album Artificial Nature, set for an early 2021 release!  
Essentially, Run Along is a break up song with lines such as "do you ever think about me when you look at him?" and "Thinking of everything we could've been"  
Don't mistake this for any old pop song though. Even the hook itself boasts wordplay such as the line:  
"'Cause I felt the lease/least when I let you go" - a very subtle piece of wordplay that could admittedly fly right over the heads of listeners if they're not looking for it.   
---
Run Along releases 5th November 2020  
An animated visual for Run Along is currently in post-production and will drop on the 7th November 2020.
---