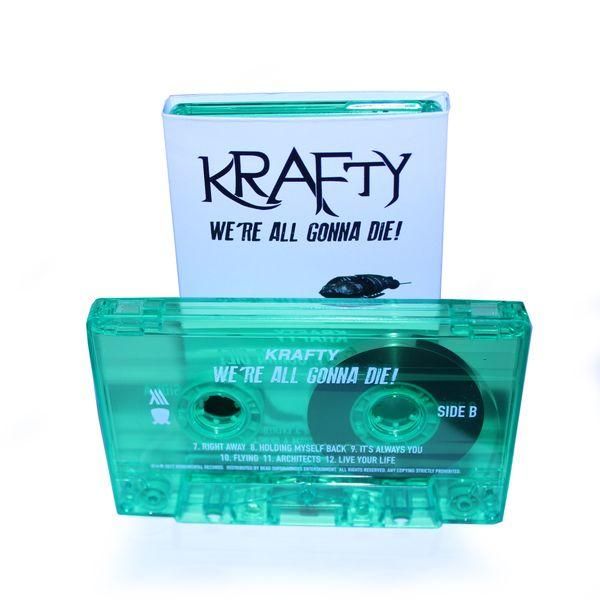 GRAB A DISCOUNT ON CASSETTES!
For a limited time only, we are slashing prices on Krafty's "We're All Gonna Die!" cassettes. 
The album, released in 2017, is the second studio album from Krafty and features the singles Let Me Off, It's Always You (featuring Lucy Pearson) and Architects.
Get the limited edition cassette by clicking here
Our discounts run from November to 24th December at www.monumental.be 
For more albums and mixtapes, take a look at the CD collection.