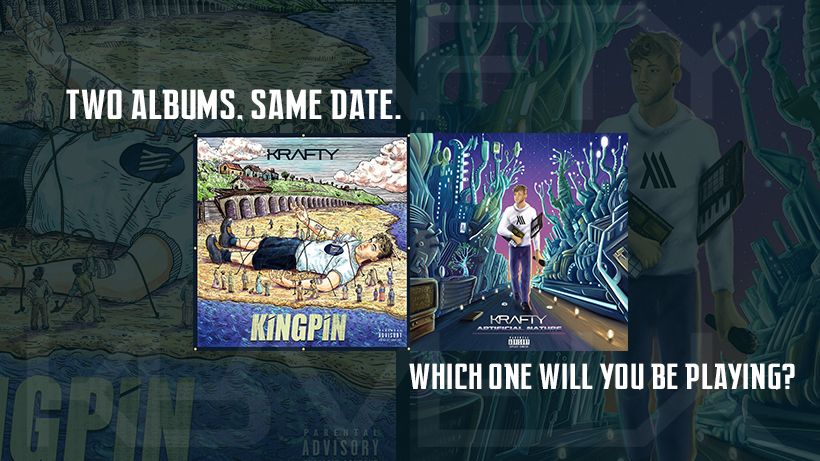 TWO BRAND NEW ALBUMS - 2021
The time has almost come. Monumental Records are proud to present...
KiNGPiN + Artificial Nature
The two new albums from British rapper and producer Krafty.
In April 2019, after the release of Show Must Go On, Krafty immediately began recording for his next album, Kingpin. The intention was to release an album with entirely his own production. 
Kingpin was originally slated for a 2020 release. However, to avoid conflict with other releases under the Monumental label, the album was pushed back. 
We are now proud to announce not only the release of Kingpin, but also a second album Artificial Nature (recorded in the summer of 2020). 
Like Kingpin, Artificial Nature features production entirely by Krafty himself. However, unlike Kingpin, the album is a more commercially geared project with radio friendly songs such as Run Along and More. 
BOTH ALBUMS AVAILABLE SOON FOR PRE-ORDER
STAY LOCKED FOR MORE INFO